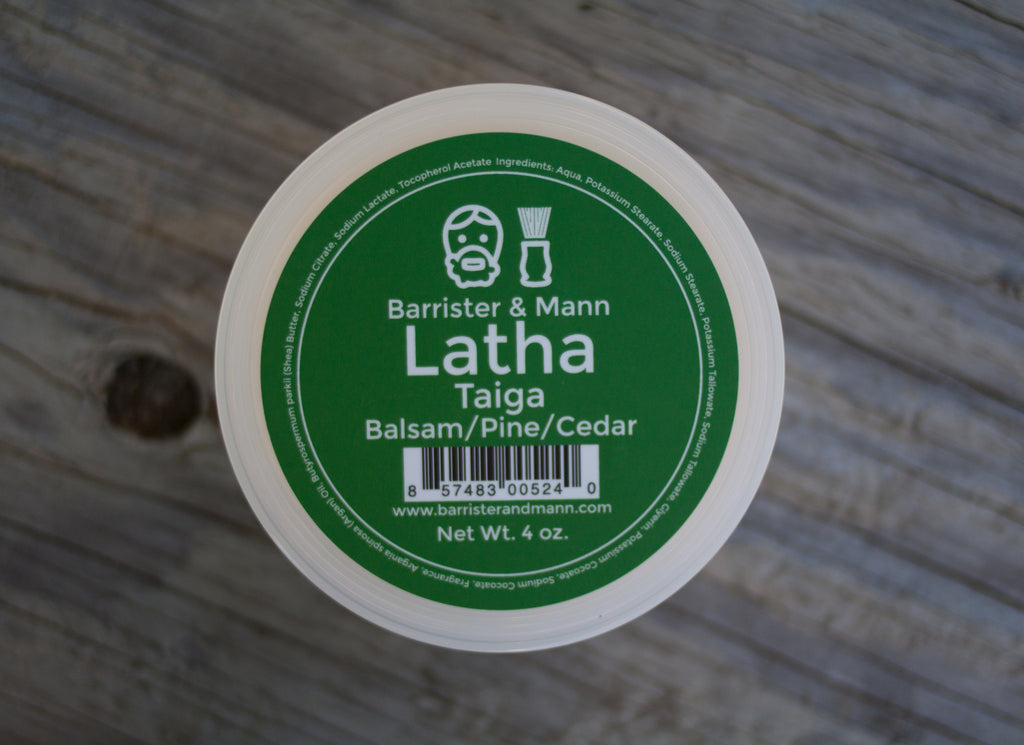 Barrister & Mann Latha Shaving Soap, Taiga
$ 11.00
Where other pine soaps sometimes smell a little musty, Latha Taiga is sweet, fresh, and balsamic. It smells just like freshly cut fir trees in the middle of Winter!
Each jar is hot-filled with 4 oz of soap.

Made in the USA
Ingredients: Aqua, Potassium Stearate, Sodium Stearate, Potassium Tallowate, Sodium Tallowate, Glycerin, Potassium Cocoate, Sodium Cocoate, Fragrance, Argania spinosa (Argan) Oil, Butyrospermum parkii (Shea) Butter, Sodium Citrate, Sodium Lactate, Tocopherol Acetate
Please Note: Latha Taiga contains Virginia cedar oil. If you're allergic to cedar or juniper, it is STRONGLY recommended that you not use this product.