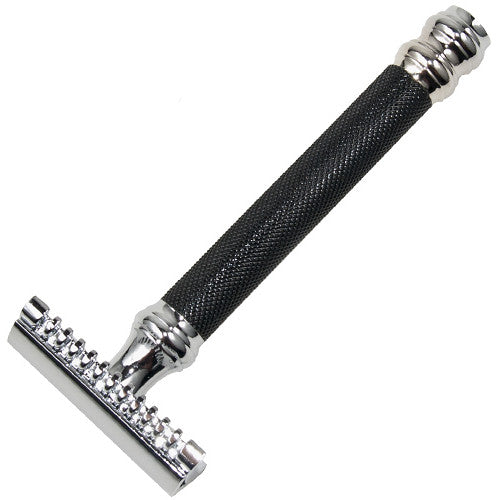 Parker 26C Open Comb Safety Razor
$ 29.00
Since being launched in 2013, Parker Safety Razor's "Open Comb" models have been the buzz of the shaving community. The head of this razor is engineered to provide an extremely smooth shave without being overly aggressive.
We recommend this razor for both beginners and experienced wet shavers alike. The open comb design stretches the skin, delivering a very close shave. Paired with a great razor blade, you will get a barbershop shave at home!
A FREE pack of 5 razor blades is included with every safety razor order.
Weighs 3.4 ounces
3.75 inches in length
Three piece assembly
Brass Frame, Black Annodized Handle
Made in India