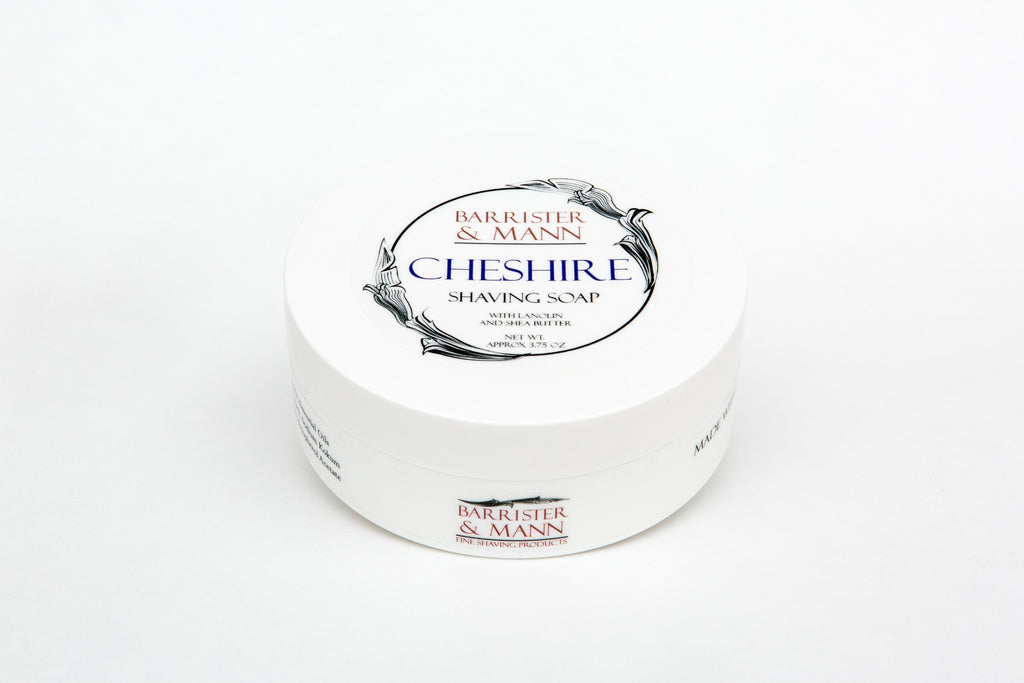 Barrister & Mann Tallow Shaving Soap, Cheshire
$ 17.00
A combination of bergamot, clary sage, lavender, and patchouli, this soap captures the classic essence of Earl Grey tea using only high-quality essential oils. The perfect complement to the morning routine of the discerning shaver.
Please note that Barrister and Mann's formula produces a very thirsty soap. More water than you are otherwise accustomed to may be required to provide sufficient glide and keep the lather from drying out, but trust us: it's worth it. 
Each jar is hot-filled with 4 oz of soap.

Jars are 3.94 inches in diameter

Made in the USA
Ingredients: Potassium Stearate, Sodium Stearate, Potassium Tallowate, Sodium Tallowate, Aqua, Glycerin, Citrus bergamia (Bergamot) Oil, Salvia sclarea (Clary Sage) Oil, Lavandula Angustifolia (Lavender) Oil, Pogostemon cablin (Patchouli) Oil, Potassium Ricinoleate, Sodium Ricinoleate, Coconut Milk, Potassium Kokum Butterate, Sodium Kokum Butterate, Butyrospermum Parkii (Shea) Butter, Potassium Cocoate, Sodium Cocoate, Lanolin, Allantoin, Silk Protein, Tocopherol Acetate.